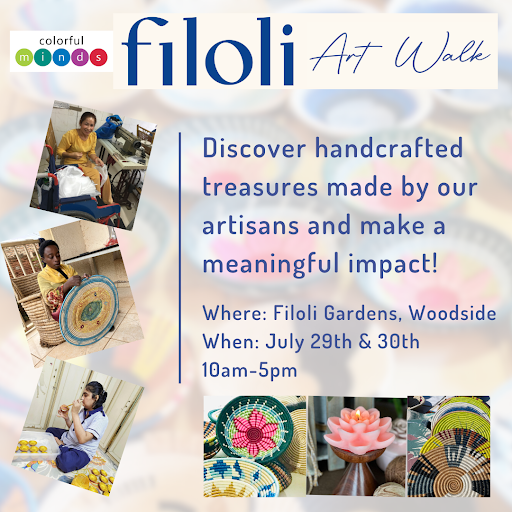 Upcoming Events: 
We are excited to showcase an incredible collection of handcrafted items at the Art Walk in Filoli Gardens on July 29-30th. Immerse yourself in a fun day of live music, drinks, food trucks, and many vendors sharing handmade art. Join us for a day of giving, creativity, and community. 
Come help support Colorful Minds' goals in 2023 to:
1) Empower over 500 artisans with disabilities from Rwanda, India, & Cambodia and
2) Enable medical treatment for neglected tropical diseases (NTDs) for over 3,000 children in Sub-Saharan Africa.  
We'll be sharing exciting sneak peeks of the beautiful handcrafted items made by our artisans. Tickets for this event get sold out weeks in advance, so please purchase your tickets at the link here: https://filoli.org/art-walk/