Neema Crafts is a non-profit organization that helps train, employ, and empower over 120 people living with various disabilities in Tanzania.

Malia Designs is a sustainable fair trade handbag and accessories brand that works with artisan groups in Cambodia who provide employment to over 300 individuals with disabilities, primarily polio survivors and those who have been injured by landmines.

Texas Sweet Heat Jam Company supports the realization of personal potential with intellectual disabilities through community, partnerships, and community engagement. Their artisan jams are made with a creative blend of fresh chili peppers, fruits and a twist of fine-tuned culinary expertise.

Jai Vakeel Foundation is a center in India that aims to deliver a physical, social and cultural environment compatible with greater learning and growth for individuals with an intellectual disability.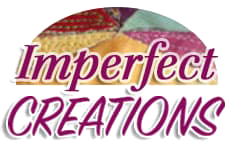 Imperfect Creations is a small company started by Faith Duncan, who was born with Trisomy 21 and is a strong advocate for people living with disabilities. She makes a wide variety of beautiful handcrafted items such as quilts, ornaments, and blankets.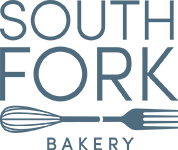 South Fork Bakery is a 501c3 organization that provides meaningful, paid employment to adults with special needs.

Peaceful Fruits creates healthy snacks containing nothing but whole, organic fruit that is sustainably and ethically sourced. The company helps people with developmental disabilities earn a fair wage by hiring them to fill nearly every position in the production of its snacks.
Smt. C&C Choksi Activities Center
The Smt. C&C Choksi Activities Center provides formal and informal training to 100 people living with cerebral palsy in Mumbai, India; the center fosters inclusion and provides these individuals a wonderful opportunity to create and build something on their own.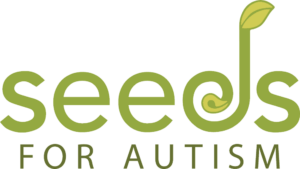 Seeds for Autism provides a path from "learning to earning" for young adults with autism through education, vocational training and social development in Phoenix, Arizona.

Advitya is a creative centre for those gifted with conditions like Down Syndrome, Autism and Cerebral Palsy in Mumbai, India. Their vision is to foster compassion, kindness and inclusion in the world.

Spectrum Bakes is a social enterprise business in New York dedicated to providing jobs to young adults on the Autism Spectrum.

Talking Through Art is a non-profit organization in Rwanda that supports over 80 members in Rwanda. The main activity is vocational training in traditional basket weaving. The organization also provides art therapy, English classes, family planning, and other life skill classes, all in an effort to build the confidence of our members, strengthen their self-esteem, and help them become independent and active participants of Rwandan society.

Unlimit Health aims to improve the health of the poorest and most marginalized people in the world, enabling them to reach their full potential. Working in partnership with Governments in Sub-Saharan Africa, the Unlimit Health helps to deliver impactful public health programmes – working towards the elimination of preventable diseases. For each gift set purchased through Colorful Minds, at least two children are treated via our partnership.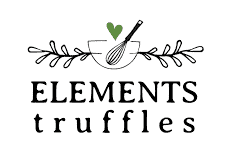 Elements Truffles is an Ayurveda inspired line of clean chocolates that taste good and does good – for the body, mind and community. The organization donates a percentage of proceeds from their sales to support artists living with persons living with disabilities.