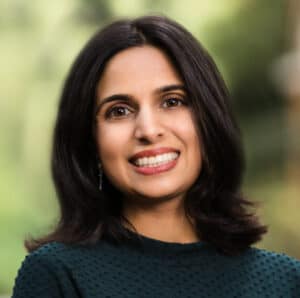 Shachi Doshi, MPH
Founder
Shachi Doshi is very passionate about improving access to health care for underserved communities around the world. She has over 12 years of experience in consulting numerous NGOs, global health foundations, hospitals, and Fortune 500 companies in defining their health care strategy and measuring the social and financial impact of health-related programs.
Today, she works at Genentech in the Market Analysis & Strategy Department and is focused on a patient-centric role, leading market research and forecasting efforts to help oncology patients access the medicines they need. Prior to this, she worked for a global health consulting firm and led analytical teams in building forecasting models to assess costs to deliver over 70 vaccine products spanning 25 diseases in over 115 countries. She also served on the board of advisers for the Global Pediatric Alliance, where she helped shape programs to reduce maternal mortality in Mexico. Shachi earned a Masters in Public Health from the University of Michigan (concentration in Global Health).

Shachi loves using creativity to identify solutions to public health challenges facing the world today. Her vision for Colorful Minds is to further enable self-empowerment for people living with disabilities and motivate as many communities as possible to be agents of meaningful change.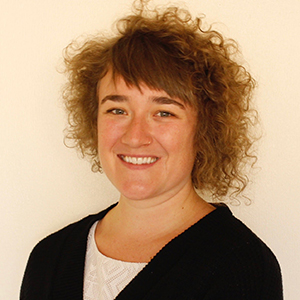 Jenna Leigh Gallant
Advisory Board
Jenna is passionate about social justice and public well-being. She works to pour her leadership, empathy, and creative problem solving skills into projects that help build community. Jenna has over 10 years of experience working in the non-profit sector as an educator, program manager, graphic designer, marketing and communications specialist, data analyst, event planner and community organizer. She has worked on projects that have centered around small neighborhoods to projects that affect people state-wide, all with the same goal of connecting folx to services and resources.
Jenna graduated from the University of Pittsburgh with a degree in art history and fine art. She is delighted to be able to offer her artistic and marketing skills to help with Colorful Minds' mission to further aid and empower creative people living with disabilities.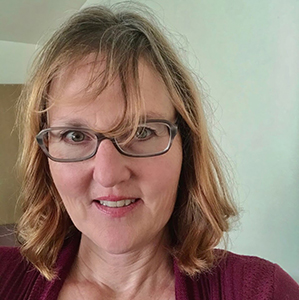 Judie Henderson
Advisory Board
Judie Henderson is passionate about human rights and has worked on numerous social impact and policy projects around the world. She is currently employed as a COVID response investigator for a local government in Northern California. A recipient of the Truman Scholar award in 2011, Ms Henderson is committed to positive public health outcomes. For many years, Ms Henderson honed her professional skills in pre-hospital emergency patient care where she learned to quickly and efficiently assess situations and people.
Ms Henderson received her MA in International Policy Studies from Middlebury Institute of International Studies and her undergraduate degree at University of Nevada, Reno. Additionally, she runs a consulting business in Rwanda that helps reduce poverty at the community level by offering her services to entrepreneurs and NGOs. Ms. Henderson believes that the overall health of a community is a determinant in the success of an economy and strives to make an impact through immersive experiences. It is this passion for community success that brought her to Colorful Minds as a board member.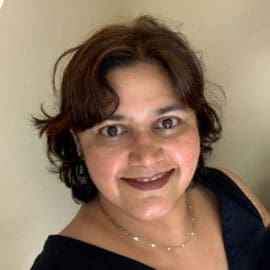 Chandrika Rao
Advisory Board
Chandrika is a public health professional who has over nineteen years of experience in enhancing the quality of various government, nonprofits and social enterprise organizations in the United States and in India. Her primary focus is to evaluate and improve the outcomes of various programs that she is part of. She has vast experience in the field of academic and community-based research. Chandrika has content expertise in HIV prevention, mental health, developmental disabilities, kindergarten readiness, early childhood development, probation, drug courts, community well-being, women's health, older adults and community assessments. Chandrika is data savvy and has spent the past decade evaluating programs across various sectors. She uses data to drive programs forwards, visualizes outcomes using data visualization tools such as Tableau.
Chandrika holds a Masters is Health Sciences from Boise State University, Idaho and in Psychosocial Rehabilitation from Bangalore University, India.
Chandrika is passionate and invested in working with persons with various disabilities and is committed to helping advance opportunities for these individuals.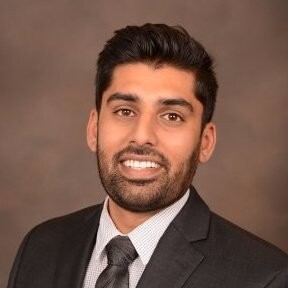 Amey Shrof
Strategic Marketing Volunteer
Amey Shroff is a Bay Area native who firmly believes in every person's right to achieve their full potential. This belief inspired Amey to volunteer his time to work with Colorful Minds – an organization that shares his belief. 
Currently, Amey works in the pharmaceutical industry where he surveys clinical trial landscapes to increase the competitiveness of his company's clinical trials. He finds his role rewarding as it allows him to identify the patients with the highest unmet need, and influence his company to prioritize these needs. Amey is excited to grow his marketing skills through his work with Colorful Minds.