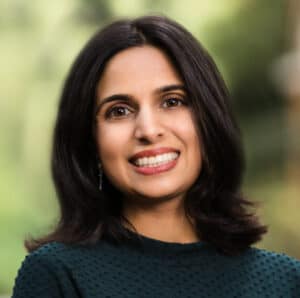 Shachi Doshi, MPH
Founder
Shachi Doshi is very passionate about improving access to health care for underserved communities around the world. She has over 12 years of experience in consulting numerous NGOs, global health foundations, hospitals, and Fortune 500 companies in defining their health care strategy and measuring the social and financial impact of health-related programs.
Today, she works at Genentech in the Market Analysis & Strategy Department and is focused on a patient-centric role, leading market research and forecasting efforts to help oncology patients access the medicines they need. Prior to this, she worked for a global health consulting firm and led analytical teams in building forecasting models to assess costs to deliver over 70 vaccine products spanning 25 diseases in over 115 countries. She also served on the board of advisers for the Global Pediatric Alliance, where she helped shape programs to reduce maternal mortality in Mexico. Shachi earned a Masters in Public Health from the University of Michigan (concentration in Global Health).

Shachi loves using creativity to identify solutions to public health challenges facing the world today. Her vision for Colorful Minds is to further enable self-empowerment for people living with disabilities and motivate as many communities as possible to be agents of meaningful change.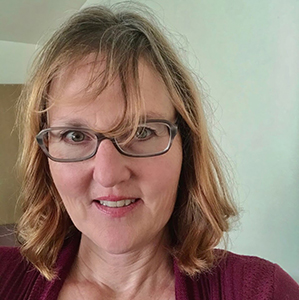 Judie Henderson
Advisory Board
Judie Henderson is passionate about human rights and has worked on numerous social impact and policy projects around the world. She is currently employed as a COVID response investigator for a local government in Northern California. A recipient of the Truman Scholar award in 2011, Ms Henderson is committed to positive public health outcomes. For many years, Ms Henderson honed her professional skills in pre-hospital emergency patient care where she learned to quickly and efficiently assess situations and people.
Ms Henderson received her MA in International Policy Studies from Middlebury Institute of International Studies and her undergraduate degree at University of Nevada, Reno. Additionally, she runs a consulting business in Rwanda that helps reduce poverty at the community level by offering her services to entrepreneurs and NGOs. Ms. Henderson believes that the overall health of a community is a determinant in the success of an economy and strives to make an impact through immersive experiences. It is this passion for community success that brought her to Colorful Minds as a board member.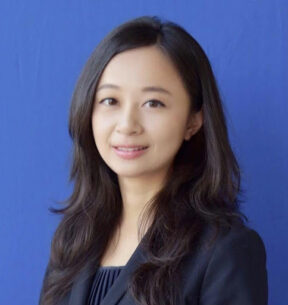 Wanlin Lee
Strategic Partnerships Volunteer
Wanlin has a background in Science and has worked in the biotech industry to help companies understand the unmet patient needs and implications of changing health policy. She is an advocate for accessible care, gender equity and economic empowerment of the underserved communities with prior experiences such as Habitat for Humanity, Healthcare Businesswomen Association, and Dress for Success, and is excited to join the Colorful Minds team!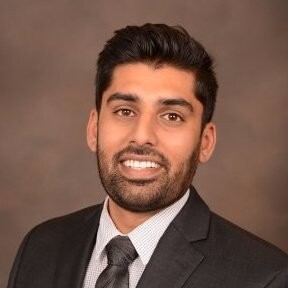 Amey Shroff
Strategic Marketing Volunteer
Amey Shroff is a Bay Area native who firmly believes in every person's right to achieve their full potential. This belief inspired Amey to volunteer his time to work with Colorful Minds – an organization that shares his belief. 
Currently, Amey works in the pharmaceutical industry where he surveys clinical trial landscapes to increase the competitiveness of his company's clinical trials. He finds his role rewarding as it allows him to identify the patients with the highest unmet need, and influence his company to prioritize these needs. Amey is excited to grow his marketing skills through his work with Colorful Minds.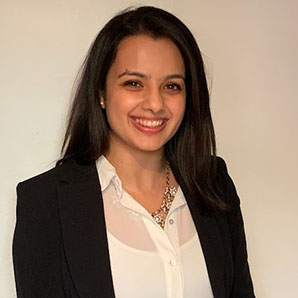 Salonee Thanawala
Marketing Communications Volunteer
Salonee is passionate about using her voice to advocate for equality especially for women and underrepresented populations. In college, she was part of WISH, A Women in Software and Hardware organization, where she led the Mentorship department, in hopes of building up a support system for women, especially those underrepresented in STEM majors. Currently, she works as a software engineer at Poshmark, where she gets to combine her love for fashion and technology. She's had the opportunity to launch features that allow the community to grow their own businesses on Poshmark and enhance the communication channels for buyers and sellers on the platform. Before working at Poshmark, she was a consultant at Accenture, where she discovered her passion for meeting people, understanding their problems, and developing solutions.
She is excited to be a volunteer at an organization like Colorful Minds, because she wants to help close the gap for those with disabilities and empower those in need.